Sport Training and Coaching: MyPerfectCoach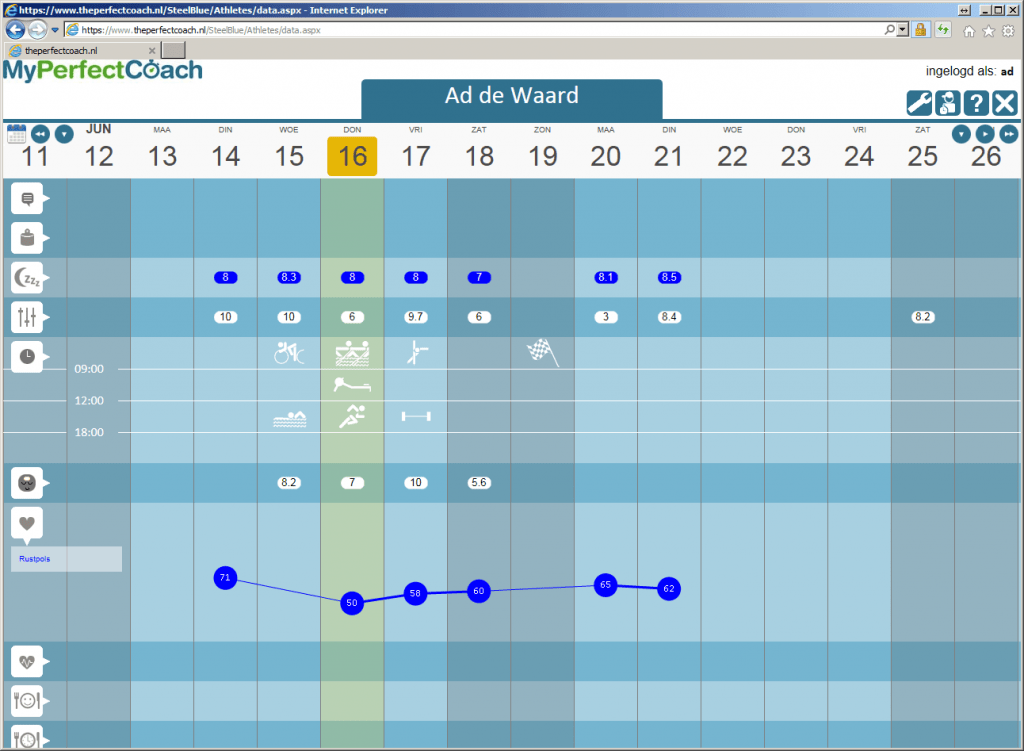 Athletes perform better when they have insight into their progress, which helps in planning the next step.
Together with hjzsport Hexapole developed an application where the athlete (together with his/her coach and possibly his dietician and psychologist) can easily get the insight he's seeking. This helps in improving and optimizing performance.
The system offers low-budget membership, which enables logging to own-portal via
www.myperfectcoach.nl, offering many parameters to adjust/monitor on daily bases to get the desired overview.
With the daily monitoring from MyPerfectCoach athletes can improve their exercises as needed and will be able to view their exercise/rest scale.
Many measures can be easily registered, e.g. heartrate, blood pressure, weight and even diet. Training and directing athletes can occur remotely via MyPerfectCoach as feedback-data is made available to the personal trainer; this way the trainer will be able to adjust the training as needed. Ultimately the athlete himself (in accordance with the trainer) will decide which parameters need to be monitored.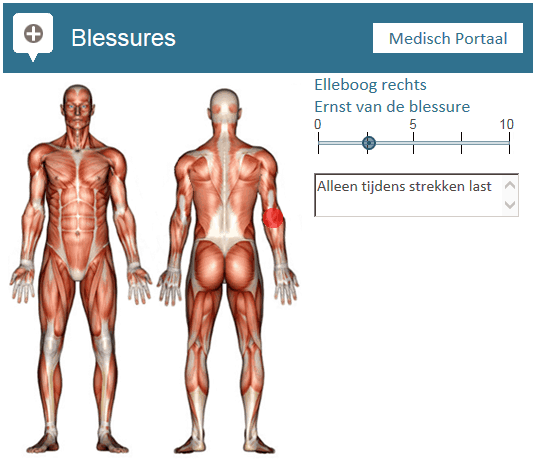 An extensive injury log and overview helps in tracking/monitoring injuries and the impact on training program, therefore results can be fully evaluated.
Recently, athletes can upload training data, exported from a Garmin device or heartrate monitor to MyPerfectCoach. This is done using the default .FIT file format.
iPhone and Android App
To facilitate daily input, a mobile application (for both iPhone and Android app) has been developed by Hexapole, which allows the athlete to easily, quickly and intuitively enter the data. This app is available (free of charge) from the official Apple Store and Google Store. Apple Store .
In addition to entering data, the app can also be used to perform a daily recovery measure. The app will do this by means of Bluetooth connection with a heartrate band.
Coach App
In addition to the above-mentioned app, Hexapole has now also developed a Coaches-targeted version of the MyPerfectCoach app. The MyPerfectCoach Coach app gives an overview of all athletes at a glance. Because of the colors on the first screen, you'll see who's doing alright and who needs support.
Zooming in on an athlete gives you all the comments that are for training, injuries, nutrition and personal notes addressed to you.
Zooming in again gives more details in the graphical view.
The technology behind the applications provides an uninterrupted and reliable
application platform.
MyPerfectCoach web application is built with Microsoft ASP.net v4.0. The special iPhone APP is built in accordance with Apple standards in Objective-C and Xcode